EMILY REGAN WILLS, Arab New York: Politics and Community in the Everyday Lives of Arab Americans (New York: New York University Press, 2019)
Sunaina Maira

University of California, Davis
References
Naber, Nadine. Arab America: Gender, Cultural Politics, and Activism. New York and London: NYU Press, 2012.
Shyrock, Andrew. "Family Resemblances." In Arab Detroit: From Margin to Mainstream, edited by Nabeel Abraham and Andrew Shryock, 573–610. Detroit: Wayne State University Press, 2000.
Wills, Emily Regan. Arab New York: Politics and Community in the Everyday Lives of Arab Americans. New York: New York University Press, 2019. https://doi.org/10.18574/nyu/9781479897650.001.0001.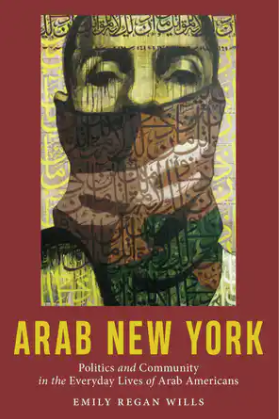 This work is licensed under a Creative Commons Attribution-NonCommercial-NoDerivatives 4.0 International License.