About the Journal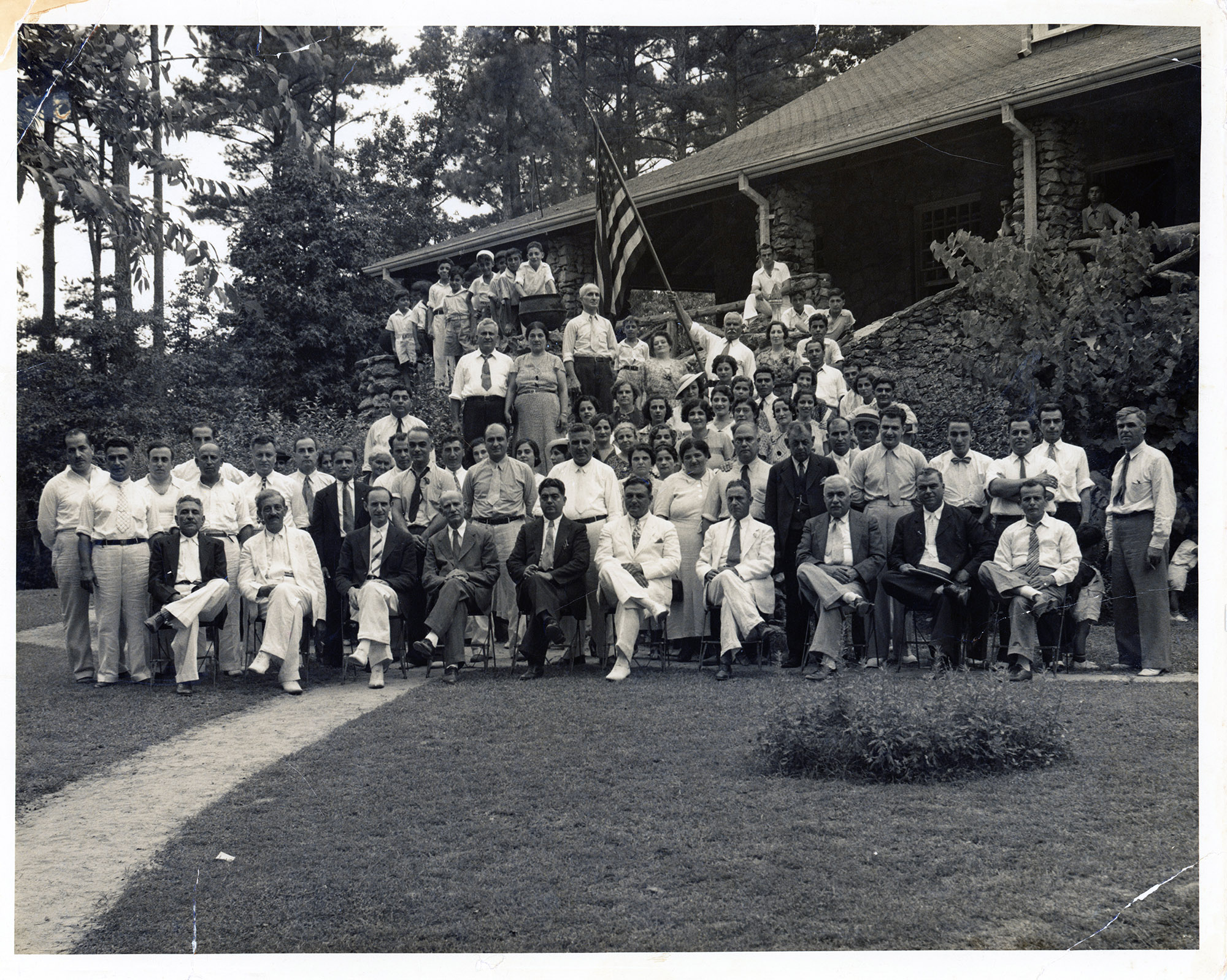 Aims & Scope
Mashriq & Mahjar: Journal of Middle East and North African Migration Studies is an online, open access, peer-reviewed journal devoted to disseminating original research on migration from, to, and within the Middle East and North Africa. The journal welcomes submissions on all aspects of human movement and the circulation of ideas, cultural artifacts, and commodities, from the disciplinary perspectives of history, anthropology, economics, political science, sociology, art history, literary studies, and comparative religion. The journal readership comprises any person or organization interested in aspects of MENA migration. Each issue contains double-blind peer-reviewed articles and detailed reviews of relevant publications. The journal publishes two issues per year on a rolling basis.
Ownership, Funding, and Access
Mashriq & Mahjar is published, funded, and managed by the Moise A. Khayrallah Center for Lebanese Diaspora Studies at North Carolina State University. The journal does not charge any author fees. The journal, which was established in February 2013, is indexed in Google Scholar, MLA International Bibliography, Project MUSE, EBSCO Essentials, EBSCO Academic Search Ultimate, and ProQuest Central. The journal is listed in the Directory of Open Access Journals; North Carolina State University Libraries; the Norwegian Register for Scientific Journals, Series and Publishers; and Sherpa Romeo.
ISSN 2169-4435
Publication Ethics and Malpractice Statement 
Mashriq & Mahjar Journal for Middle East and North Africa Migration Studies (M&M) is an open-access, peer-reviewed journal dedicated to upholding the highest publication and ethics standards. All M&M persons involved in the publishing process (copy editors, authors, peer reviewers, and the managing editor) agree upon the following standards and practices of ethical behavior. 
1. RESPONSIBILITIES OF THE EDITORIAL BOARD OF M&M:
The editorial board members of M&M are responsible for:
All publication decisions of manuscripts submitted to the journal. The decision to accept, reject, or request revised manuscripts are guided by the journal's policies (Author Guidelines) and by copyright requirements regarding copyright infringement and plagiarism;
Supplying and updating new editorial board members and the managing editor with guidelines on M&M publishing protocols and new policies and developments;
Fair evaluation of manuscripts on the basis of their academic and intellectual merit, and without regard to the author(s)' race, age, gender, sexual orientation, disability, ethnic origin, religious belief, citizenship, political orientation, or social class; 
Ensuring a confidential and unbiased double-blind peer review (author and reviewer identities are protected) of manuscripts;
Enlisting appropriate peer reviewers for each manuscript accepted;
Developing and maintaining a database of suitable peer reviewers and updating it on the basis of reviewer performance;
Publishing corrections, clarifications, retractions, and apologies on website and social media sites as needed.
2. AUTHORS' RESPONSIBILITIES: 
Authors should submit original research. Plagiarized or knowingly inaccurate statements constitute unethical behavior and are absolutely unacceptable. The journal follows guidelines set by the Committee on Publication Ethics (COPE) for preventing misconduct and dealing with allegations of such misconduct, including the retraction of affected publications;
Authors must ensure that their original works properly cite the work or words of authors, contributors, or sources. Please see our 'Detailed Submissions Guidelines' for more information;
Any and all forms of plagiarism constitutes unethical publishing behavior and is forbidden;
M&M asks that authors only submit their manuscript to one publication at a time; 
M&M will not consider multiple submissions or redundant manuscripts;
Authors should disclose all conflicts of interest thought to sway the peer review results or the acceptance of their manuscript;
Authors can indicate potential conflicts of interest by providing the name of the "opposed reviewers" during manuscript submission. Authors are required to explain (in detail) why they do not want this person to be invited. M&M editors, however, will decide for themselves who they want to invite for peer reviews, and cannot guarantee that "opposed reviewers" will not be invited. If author is unsure of conflict of interest, author should consult the Managing Editor at mashriq_mahjar@ncsu.edu;
When an author discovers a significant error or inaccuracy in the published work, it is the author's obligation to notify the journal's Managing Editor as soon as possible and request a retraction to correct the manuscript.
3. REVIEWERS' RESPONSIBILITIES:
Peer reviewers assist M&M's managing editor and editorial board in making editorial decisions and, through the double-blind communication with the author, may also assist the author in improving the contents of their manuscript through feedback;
All manuscripts received for review are treated as confidential documents;
Our peer reviewers are held to the highest standards, requiring all information and/or theories obtained through M&M's peer review process to be kept confidential and not used for personal advantage;
Peer reviewers must report to M&M's managing editor if they suspect academic fraud or copyright infringement on the author's part; Please send all emails to: mashriq_mahjar@ncsu.edu;
M&M requires all peer reviewers to conduct their reviews objectively, and their critiques should be formulated clearly and with supporting arguments, allowing authors to utilize the reviews for the benefit of their manuscript;
Peer reviewers are provided with a detailed description of peer review expectations and format upon acceptance of the role (please see M&M Peer Review Guidelines);
Peer reviewers evaluate manuscripts based solely on content and without regard to the authors' race, age, gender, ethnic origin, sexual orientation, disability, religious belief, citizenship, political orientation or social class;
Peer reviewers should report to M&M any manuscripts in which they have conflicts of interest resulting from competitive, collaborative, or other relationships or connections with any of the authors, companies, or institutions connected to the papers. 
4. PEER REVIEW PROTOCOL
Manuscripts adhering to M&M's journal scope and style will be sent to at least two reviewers by the managing editor or a member of the editorial team, who will then act as the coordinating editor;
M&M applies a double-blind peer review, which means both reviewers and author remain anonymous by default throughout the publishing process;
Peer reviewers should not enter their names or initials in the file name or inside the document in an effort to maintain the blind review process. The managing editor will review both submitted manuscript and peer review feedback and remove any indications of authorship to ensure anonymity; 
Following the peer review process, the editorial board will make the final decision of acceptance or rejection based on the reviewers' reports and recommendation for publication.
Appeals and Complaints Process Statement
Mashriq & Mahjar follows guidelines set by the Committee on Publication Ethics (COPE) on appeals to editorial decisions and complaints about the journal's editorial management. If you wish to appeal an editorial decision, please submit an appeal letter with supporting evidence to the managing editor at mashriq_mahjar@ncsu.edu. The editorial board will consider your written appeal or complaint and issue a final decision.
Archival Statement
Authors, readers, and librarians may access current and past Mashriq & Mahjar issues in our online archives. Mashriq & Mahjar is included in the LOCKSS archival system via the PKP Preservation Network.