AFSHIN MARASHI, Exile and the Nation: The Parsi Community of India and the Making of Modern Iran (Austin: University of Texas Press, 2020)
Erik Freas

Borough of Manhattan Community College, City University of New York
Keywords
Iran, nationalism, Parsi, Zoroastrianism
Keywords
Iran, nationalism, Parsi, Zoroastrianism
Abstract
 Abstract: The following is a review of the monograph Exile and the Nation, by Afshin Marashi, which examines ideological developments reflective of the early-twentieth century encounter between Iranian intellectuals and India's Parsi (Zoroastrian) community, such as informed the formulation of a neoclassical Iranian national identity rooted in Iran's pre-Islamic history.
References
Marashi, Afshin. Exile and the Nation, The Parsi Community of India and the Making of Modern Iran. Austin: University of Texas Press, 2020.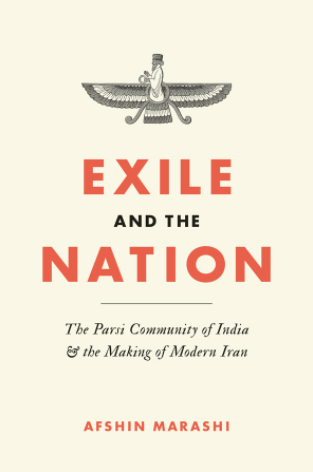 This work is licensed under a Creative Commons Attribution-NonCommercial-NoDerivatives 4.0 International License.