Transnational Politics, Women & the Egyptian Revolution: Examples from Paris
Keywords
Egypt, Arab Spring, Egyptian uprising, gender, revolution, political transnationalism, protest, migration, cyberactivism, transnational, political networks, diaspora, Paris, mobilization
Keywords
Egypt, Arab Spring, Egyptian uprising, gender, revolution, political transnationalism, protest, migration, cyberactivism, transnational, political networks, diaspora, Paris, mobilization
Abstract
The revolutionary process in Egypt since 2011 has not only mobilized masses in Egypt, but has also led to a massive politicization and polarization of Egyptian communities abroad. Women from different generations became active in the protests claiming their agency to participate in changing their country. Cyberactivism became a particularly important vehicle for women to participate politically in the revolutionary process. This paper looks at transnational political networks in Paris working to influence politics in Egypt in the (post)-revolutionary phase between 2011 and 2013 with a special focus on women. An analysis of thirty informative-narrative interviews and several popular Facebook pages of diaspora networks reveals how women participated alongside men in transnational mobilizations in Paris, and how they experienced and lived these moments as they took part in their struggle. Several factors shape the political participation of women in this diasporic context, the gendered character of Egyptian migration to France itself, an inner fragmentation and politicization among women and finally, women's broader understanding of politics blurring the traditional boundary of public and private. Contrary to assimilation theory, most participating women are not marginalized or poorly educated immigrants, but are on the contrary well educated and socially well connected.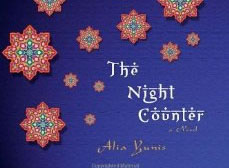 Section
Special Section: Gender and Diaspora
This work is licensed under a Creative Commons Attribution-NonCommercial-NoDerivatives 4.0 International License.