"I Killed Her Because I Loved Her Too Much": Gender and Violence in the 20th Century Sephardi Diaspora
Keywords
Ottoman Jews, Sephardic, violence, gender, migration, masculinity, transnational, diaspora, family networks
Keywords
Ottoman Jews, Sephardic, violence, gender, migration, masculinity, transnational, diaspora, family networks
Abstract
Thousands of Ottoman Jews emigrated in the early years of the twentieth century to Western Europe and the Americas, disrupting established social, economic, and familial structures. Drawing on an array of press sources, court cases, and correspondence from the expanding Sephardic world, this article argues that violence is a critical lens for understanding connections between gender and migration. For some male Sephardic migrants, gendered physical and verbal violence became a means of responding to the upheaval of migration, of reasserting control, and of reinscribing their masculinity. Meanwhile, some female migrants drew on transnational family networks and migration as a means of extricating themselves from abusive husbands. In doing so, male and female Sephardic migrants alike contributed to shaping conceptions of the relationship between gender and violence in their new geographical contexts while simultaneously creating lateral ties that bound together the transnational Sephardic diaspora.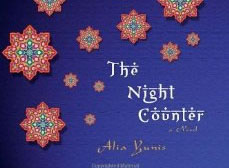 Section
Special Section: Gender and Diaspora
This work is licensed under a Creative Commons Attribution-NonCommercial-NoDerivatives 4.0 International License.