Memorialization and Assimilation: Armenian Genocide Memorials in North America
Laura Robson

Portland State University
Keywords
memorialization, assimilation, Armenian genocide, memorials, Armenia, Armenian National Institute, diaspora, Armenian diaspora, United States, Canada, Holocaust, Middle Eastern diaspora
Keywords
memorialization, assimilation, Armenian genocide, memorials, Armenia, Armenian National Institute, diaspora, Armenian diaspora, United States, Canada, Holocaust, Middle Eastern diaspora
Abstract
The Armenian National Institute lists forty-five Armenian genocide memorials in the United States and five more in Canada. Nearly all were built after 1980, with a significant majority appearing only after 2000. These memorials, which represent a considerable investment of time, energy, and money on the part of diasporic Armenian communities across the continent, followed quite deliberately on the pattern and rhetoric of the public Jewish American memorialization of the Holocaust that began in the 1970s. They tend to represent the Armenian diasporic story in toto as one of violent persecution, genocide, and rehabilitation within a white American immigrant sphere, with the purpose of projecting and promoting a fundamentally recognizable story about diaspora integration and accomplishment. This article argues that the decision publicly to represent the Armenian genocide as parallel to the Holocaust served as a mode of assimilation by attaching diaspora histories to an already­recognized narrative of European Jewish immigrant survival and assimilation, but also by disassociating Armenians from Middle Eastern diaspora communities facing considerable public backlash after the Iranian hostage crisis of 1980 and again after September 11, 2001.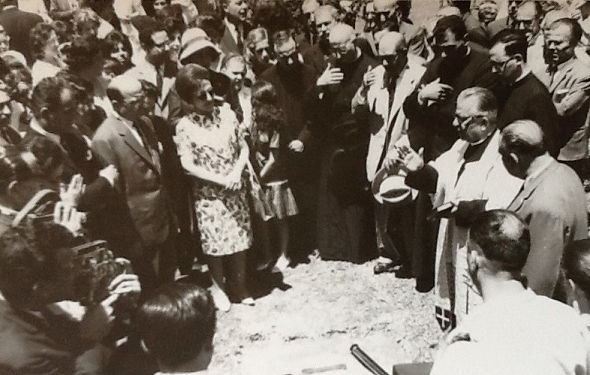 Section
Special Section: Being Middle Eastern in North America: Conceptions of Space and Identity
This work is licensed under a Creative Commons Attribution-NonCommercial-NoDerivatives 4.0 International License.